The answer to this question seems to be, a lot for some people, and not much for others.
My business partner and I decided in January this year that a refresh is what we needed. We initially called it a re-brand because that sounded right. But apparently that is not what we were doing. A re-brand is when you keep the same name and give it a new logo. After having the same name since 2001, we wanted a new name, new logo, a complete re-fresh. And here we are 9 months later, launching ourselves as Podium People Solutions. It's been fun, sort of.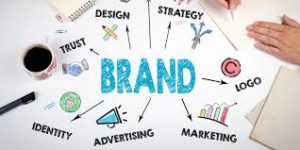 We started the process with a beer and a question; is this a good idea? The difficult part of this is determining what value we have in our current name and brand? Let's be clear here, this was not Telecom re-branding to Telstra in 1995. We are a small recruitment consultancy, but we have been in operation for 17 years and we like to think we have 'spread our wings' quite nicely thank you very much. We thought that the two key ways to determine our brand equity was firstly, to simply ask our clients and secondly through website analytics. We are still a bit old fashioned and the first method had a lot more value for both of us. We spoke to colleagues, clients, friends and family. In the end the data should not be considered surprising. We had after all been early adopters of promoting ourselves as our own brand. Our clients were very supportive of a new name because their association was with individuals in the business. Most important to them was that our mobile number remained the same and that the same person would be handling their business. Candidates were a mixed bunch. Some had a stronger association with our old brand than we realised and it was a valuable slap in the face to remind us that our blogging and brand marketing was working to a certain extent, particularly for our candidates in the Middle East and the sub-Continent. Family and friends were about 50/50. In assessing that data closely, it was an insight into people's careers and risk profiles. Those that were from large corporates tended to see a higher value in retaining a long-standing name and brand, whereas others that had their own business or from the consultancy sector were more of the opinion "why not, go for it!". In the end the date supported about a 70/30 split in the "do it" team so we went for it.
Once the process started I knew there was going to be way more to do that I realised and that has proved to be the case. The current business boom in the start-up sector is great for small businesses looking to go through a process such as this. There are so many tools and service providers out there offering everything you need. Really the only question you have to ask yourself is, how much of it do we want to do ourselves? It is a simple case of doing the math. How much do you charge an hour for your service? How long will it take you to do this (work it out then double it), multiply it out and compare it to the quotes you have for an external provider to do it. The website is obviously crucial and having gone through that design process it reminds me of when we refurbished our house. We came up with ideas as to how the rooms and decking would be laid out and then we had an architect present their ideas and it was so so so much better than our plans. I sit on the deck now and imagine if we had not done what he suggested and thank my lucky stars we did. The website is the same, you open it 10 times a day, it has to look right otherwise it will drive you nuts.
The fun part starts now. Informing our 'people' about our new name. It is a terrific way to communicate to our clients and reinforce to them what we are about, our services, the way we work and why it matches their needs. Game on!
Mark Turner